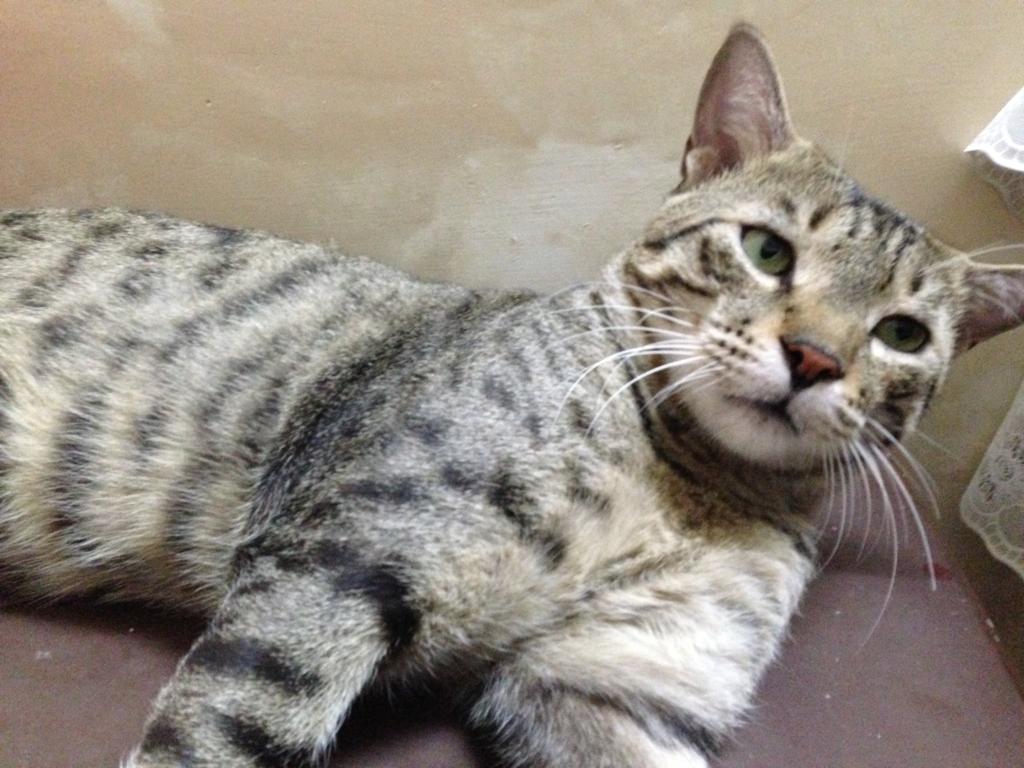 There have been many incidences where an animal becomes a part of your life unexpectedly. This story is about a male cat, Tuk Tuk, who came into life of Nirzari Padalia from Ahmedabad. Let me tell you that this story is very different on emotional quotient. Don't miss even a single line.
How Nirzari Discovered Tuk Tuk The Cat
Tuk Tuk, a stray cat, as he is called is with me since 2011. His mother used to occasionally visit us for milk. In fact, in hot summer she used to come inside the room and look towards AC!
One day she came with 3 small kittens and blissfully left them with us. Believe me we tried hard but could never trace her back.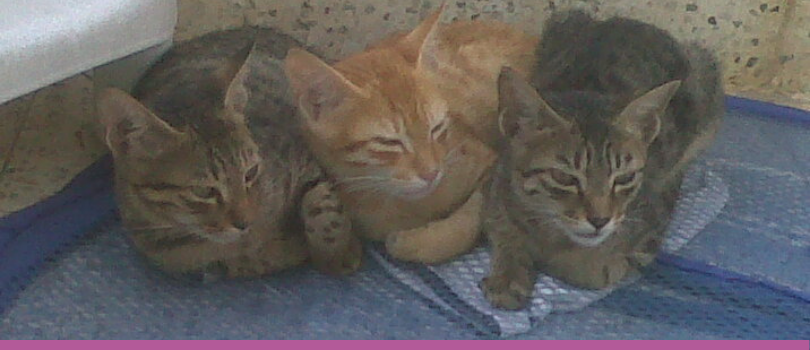 We named these three kittens as Goldie, Gabu and Tuktuk. Eventually Goldie and Gabu died. Tuk Tuk sad, weak and lonely at losing his siblings started living with us.
Journey of Tuk Tuk From Kitten To Cat
He was very thin in the beginning. Being a strict vegetarian myself I did not know how should I help him gain body mass. I searched through google and came to know about the various cat food categories available in the market.
After offering him cat food I could see that Tuku, as we fondly call him, had eventually started gaining the body mass and was growing into a strong young handsome male cat.
Behaviour of Tuk Tuk As A Cat
Tuk Tuk likes soft bed which he kneads with his paws before settling down on the same. Milk & Buttermilk are his favorite energy drink.
Been a male cat he is rough and has many scars on his body which boasts of his triumph of the area battle successfully won with other male cats.
He often sits on terrace water tanks at night to enjoy the cool breeze brushing his body. Sometimes he plays with crumbled paper ball skirting it here and there with his hands like an expert football player!
He believes that serving him and offering him food is our duty and it should be done day after day with utmost due diligence. Whatever he does or demands it is indeed our duty to fulfill the same.
Days When Tuk Tuk The Cat Went Missing
Cat fights have often yielded him wounds on leg and forehead. One day Tuku didn't come. We waited 2 more days for him than 3,7,9,10 . One month passed, but he did not come back.
We grew increasingly worried about him fearing the worst. Still my hope was alive. I prayed each day fervently to God for his absolute protection and safe return.
Meanwhile we also distributed pamphlets in the nearby area to get info on his know about and declared a reward of Rs. 2000/- who so ever could locate and take us towards him.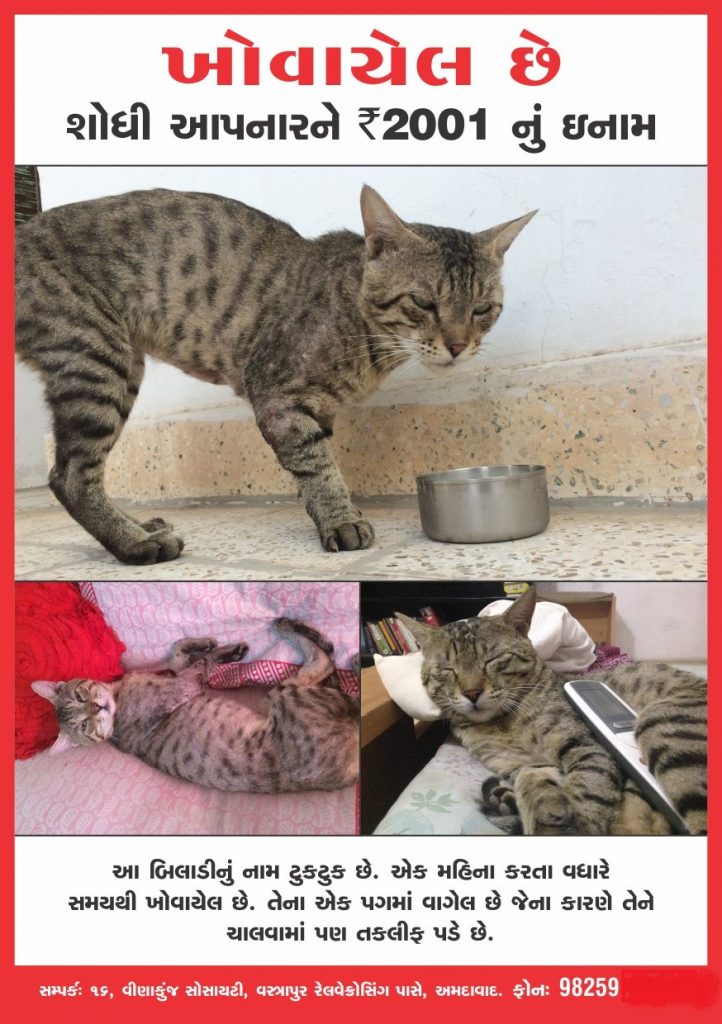 We received many calls but Tuku was not there. Disheartened we would return home persuading random calls giving us info on TUKU's sightings in their gardens, Flats, Milk shops.
Two and half month had passed. We still clinged to our hopes and always prayed for Tuku's safety. Everyone residing nearby knew about the missing cat Tuk Tuk.
After 4 months of waiting, one noon as I reached office I received a call from my maid saying that Tuk Tuk had returned. I just left all the work and rushed towards home.
Seeing Tuku I was happy and sad both. Happy as he came back after 4 months' time. Sad because he had injuries all over his body.
I consulted doctor and treated him for all his injuries. He took more than 2 months to recover. Sadly, Tuk Tuk has yet not recovered from one injury in leg even after more than 12 months' time!
What Tuktuk Does These Days ?
These days he enjoys his milk, cat food and buttermilk. He spends time on swing, carton box and newly constructed wooden box house (constructed especially to keep him warm in winters).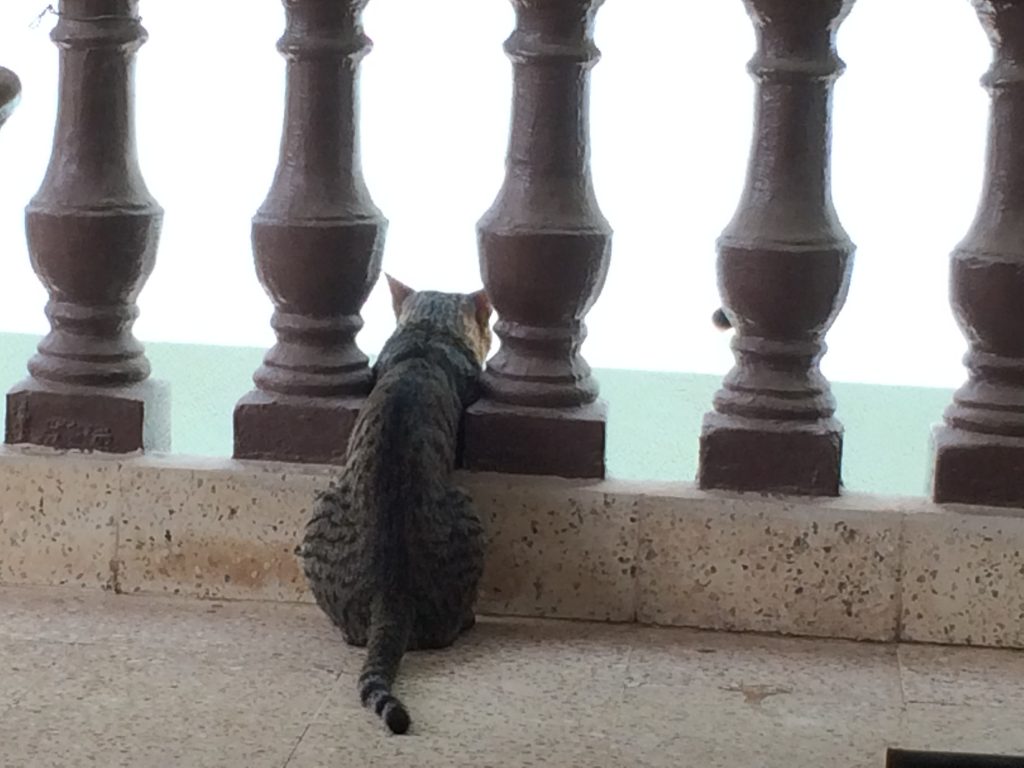 Like always he awaits my arrival in evening.
God bless my sunshine boy forever.
Pet Owner: Nirzari Padalia City: Ahmedabad Pet: Cat Pet Name: Tuktuk