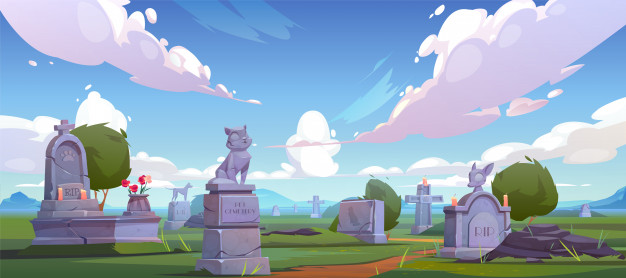 Dealing with grieving pet parents is a delicate matter. Its difficult time for those who lost their furry and smooth friend. Imagine that unconditional love and comfort you received for 12-14 years and one day suddenly you lose all of that to a disease accident or by a mistake of a Vet. The worst part is unlike humans your pet doesn't speak up their difficulties in words and seeing them suffer -you try to figure out what is bothering them is all the more heart wrenching.
Pet parents and pet are delicately attached to each other and this relation is difficult to put in words.
Domesticated animals are simply just not animals but they are a part of the family. They are family members. Loss of a pet is devastating to any pet owner and in this fragile situation you need to demonstrate sympathy towards that person even if you are not a pet owner yourself. There are certain things which you should never utter before a grieving pet parent.
1. When Are You Getting Another Pet, Don't say this to Grieving Pet Parents
Pets have that special place in their owner's life. That's why one can't substitute the same with another one. If the first pet died was a Labrador dog he will always be cherished by that owner even if in the later years he may adopt a new dog. That Lab will always have a piece of his/her heart no matter how many dogs they adopt later in that life.
So understand the situation and even if you are at loss of words you can simply put like: "I understand your loss." It will support grieving pet parents.
2. Are you cremating them just like Humans? This hurts Mourning Pet Parents
Pet is like a child and a family member for the pet owners. So you do not throw away the remains after death. Surely a pet owner will always wish that they cremate them with same honour as given to a family member.
So by asking the above do not hurt the feelings of grieving pet parents, even if in your close circuit you would have never come across such a funeral.
3. How Long You Shall Take Leaves? When Are You Resuming Your Office?
When my cat died I was bombarded with the above questions. My immediate feeling being a pet owner was that I am living in an insensitive and a ruthless world. Getting these questions from certain close friends and relative can be all the more frustrating. Your heart wants to yell out loud and say all to shut up. Believe me those close circuits of people are not those close to me now.
Let the grieving pet parents take their own time to heal. Though it shall always stay in their heart still the above question cannot be asked directly. I been a pet owner knew that just as in humans if I would not give him that honour of taking leaves from work than NO BODY ELSE WOULD DO THAT. IT WAS I WHO HAD TO TAKE THIS OWNERSHIP OF GIVING MY PET HIS SHARE OF HONOUR. He/she loved me unconditionally and he/she deserves those leaves just like any other human member would.
4. Any Way Pet Was Old Will Never Be Acceptable by Mourning Pet Parent
When old age parents depart this world, are we ok to remarks like, 'that's ok parents were of old age' if not, how one can expect to be acceptable to grieving pet parents. When one does not discard their old parents and put them in attic the same way a grieving pet parent do not need these reckless insensitive words from close friends and colleagues.
Pets are the biggest stress busters and the time spent with them is never wasted rather it is always cherished. One should not judge the life expectancy of a pet before grieving pet parents.
5. That Was Just A Dog, Cat or Bird is Harsh for Grieving Pet Parents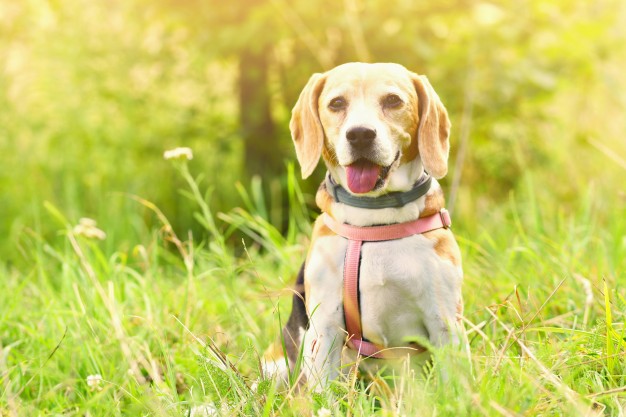 Period. The moment you say the above you drain all your value in the eyes of grieving pet parents. Your callous words can tear their heart into irreparable pieces. When you do not know the value of the relationship and are at loss of words it is always better to remain quiet rather than disfunctionalizing your and pet owners relations.
6. May Be The Pet is At A Better Place is Traumatic for Grieving Pet Parents
Though the intention here is not to hurt a pet parent who is grieving his loss, but you need to be very careful in choosing your words. As, this may seem like it's better off the pet is dead. May be the grieving pet parent is thinking the best place for his or her pet was the pet's favourite blanket or bed or a lap of the owner.
7. Your Dead Pet Share A Striking Similarity With My Friend's Pet
It is absolutely possible to have striking similarities between two different owners' pet but this is not the time to mention that. Showing such photographs or mentioning these words will just increase the intensity of pain to a grieving pet parent. 
What You Should Say to Grieving Pet Parents
Pets' goodbyes are the hardest ones. Around it are layers of fragility. So following things may help you give comfort to a pet parent who lost his pet.
1. Using Pet Name in Conversion is Good Idea
When someone addresses us with our name we humans like it. That's a psychology. Pet is a family member to a pet owner. That's why they give them a name. So, ensure to use pet's name in conversation while you are interacting with a grieving pet parents instead of just saying Dog, Cat or Category of other animal.
2. Appreciate Grieving Pet Parent's Efforts to Offer The Best 
No words can make the loss good but certainly appreciating grieving pet parents' effort to offer the best to their departed pet will make him feel good. Whether it was a food, training, clothes, medical needs or anything else the pet owner had put his best and that certainly gave a different comfort to the pet. Anything around this subject will make the grieving pet parent comfortable to talk on the subject.
3. Comments and Post on Social Media Can Help 
If a grieving pet parent has posted about the loss of their pet with image on the popular social media platform, don't like the post by mistake also. Rather, leave a humble comment and show your support in the situation.
If you happen to have access to some good memory with pet or the favourite photo of pet then post it on social media, tag the pet parents who lost it and use kind words which can remind them of a good time they had with a pet. 
4. Donations On The Name of Pet
If you can donate some money or food or clothes to help the needy animals nothing like that. This will certainly raise your respect in the eyes of the grieving pet parents.
5. Help Grieving Pet Parents by Giving Your Time
Time is the most precious thing in today's era. Grieving pet parents will need time to settle down. During this duration you can offer to help complete their routine work such as buying milk or vegetable, cooking for them, washing their vehicle, cleaning their house, ironing their clothes, etc. This will help a grieving pet parent for smooth transition to their routine life.
One needs to be extremely careful while minting out their words to grieving pet parents. Whatever they do —Like cremating them with full honour, distributing foods to other animals or taking leaves form work never ever think that the owner is over reacting. The value in his heart is priceless for a pet and cannot be measured or be judged.
Hence give grieving parents time to heal and always hear them out reminiscing their pet with a nod.
You can share your pet stories with us on the same lines and we shall wait to know your individual stories on the captioned subject.
Submit your pet story today. CLICK HERE