Labrador Retriever is one of the most popular dog breeds in India and rest of the world. They are popularly known as a Labrador or simply a lab. Labs are beautiful, intelligent and noble dogs further they are suitable for all family types looking for a medium-to-huge breed.
In the ancient times, Labradors were renowned as helper of fishermen. They were trained to pull net, bring ropes and recover fishes from the freezing North Atlantic. Today's Lab is as well-intentioned and dedicated as their predecessors.
Labs are friendly housemates who bond with the entire family and mingle well with neighbor dogs and people.
However, don't confuse his nice character with low vitality. Labs are so energetic that they require loads of activity, such as swimming and long distance walks or run to keep them truly fit.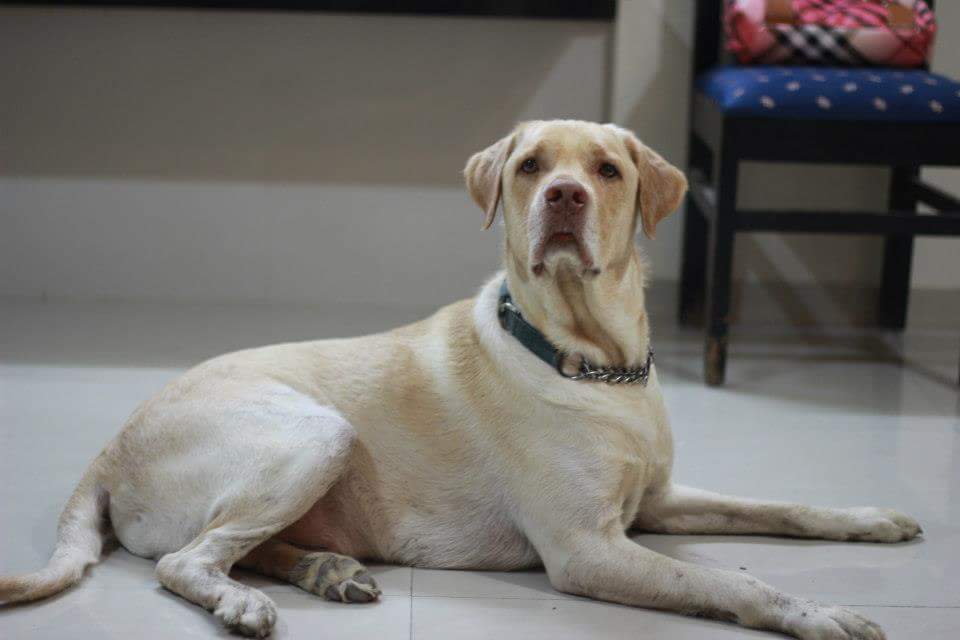 After World War Two, the Labrador began to gain popularity. Little by little they demonstrated their great qualities as a working dog but undoubtedly their popularity grew due to an endearing appearance and equally loveable nature.
One of the most notable features of the Labrador Retriever is it's character. Due to their friendly appearance an exceptionally suitable character lag dog is one of the most popular pet breed in India.
Beyond being a companion animal, the stable character of these dogs has made them great rescue, therapy and assistance dogs. They are a sociable, friendly, loyal, intelligent and fun-loving breed. Labs are easy to train so they're great company if you have the time and space.
Lab Dog Vital Stats
If you're thinking of adopting a Labrador Retriever it's important to get informed about this breed. That's why at My Love My Pet we tell you everything you need to know about the Labrador Retriever.
Dog Breed Group: The Labrador Retriever is a medium-sized working dog with a strong muscular and compact body.
Height: Male lab height at shoulder is around 56 to 57 centimetres whereas females are between 54 and 56 centimetres.
Weight: The ideal weight of males Labrador should be between 27 and 34 kilos and female 25 to 32 kilos.
Coat: Labrador's coat is short dense and without any waves. They have a double coat. Undercoat is soft and waterproof whereas outer coat is harder which helps maintain water insulation.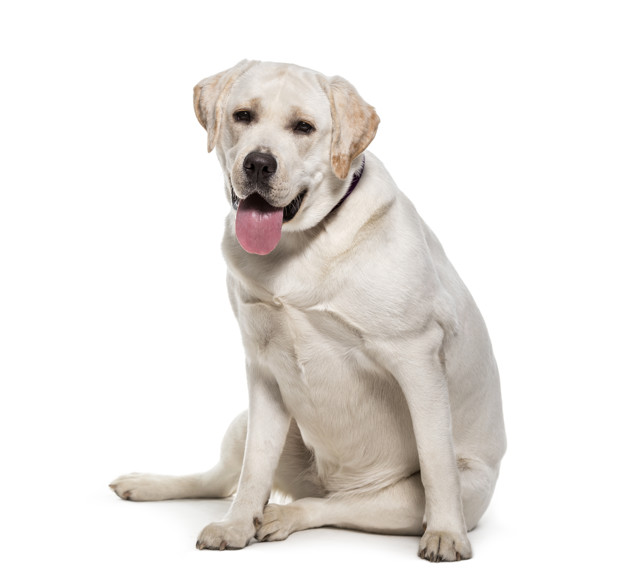 Colour: Most Labradors are visible in variants of gold colour. The golden colour can range from light cream to reddish tones. Some labs have small white spots on the chest. Another popular colour of Labrador dog is black. But, chocolate or brown colour Labrador dogs are not easy to find.
Life Span: With proper medications and care Labrador have 10 to 12 years life expectancy.

Training for Labrador Dog Breed
The Labrador is usually very friendly, even with strangers, but needs to be properly socialized. With the Lab's physical quality and high vitality level, early socialization and pup instructional courses are crucial.
Despite its many great qualities, the Labrador can be demanding of attention. That's why it is important to educate them properly from young days itself so they avoid excessive attention seeking and separation anxiety later on.
Most Labs are keen to learn new things. Consider this as an opportunity and start an obedience program as soon as you bring your Labrador retriever home.
You can teach him basic obedience commands on your own or hire a local dog trainer for the same. If dog obedience classes are available in your nearby area, we suggest you to enroll your lab for the same. Because, just like humans, labs can learn a lot in classes and they will start socializing with other dogs and people at the same time.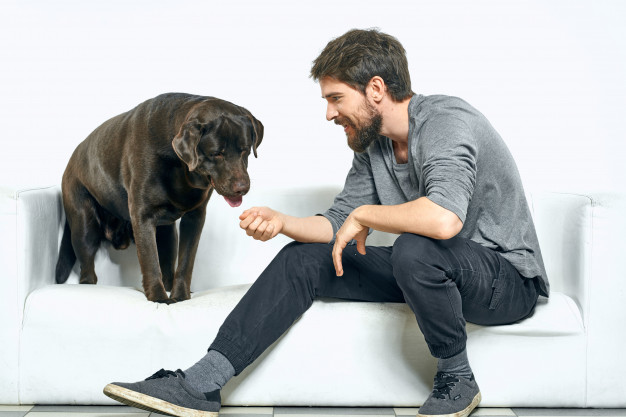 Positive reinforcement training techniques work best with Labrador retrievers. When they start behaving as per your command, reward this positive behaviour with small portion of treat. With treats, you can easily train a Labrador for commands like 'come here', 'fetch it' or 'drop it'.
These orders not only help the dog safety but they also help you forge the strong bond you should share with your dog and stimulate them mentally.
If you start using treats for training, then you need to remember one thing, Labrador dogs get obese very easily. So, offer only a small portion of treat.
These training will assist your lab to be a balanced and respectful when grown-up.
Labrador Retriever Dog and Need of Exercise
As a puppy, the Labrador dog breed has a lot of energy and needs a lot of exercise. Although labs can adapt to apartment living they need long walks and time to play with other dogs.
Ideally, you should plan Labrador dog's daily routine with three to four walks well distributed throughout the day. Further, this routine needs to be combined with active exercise.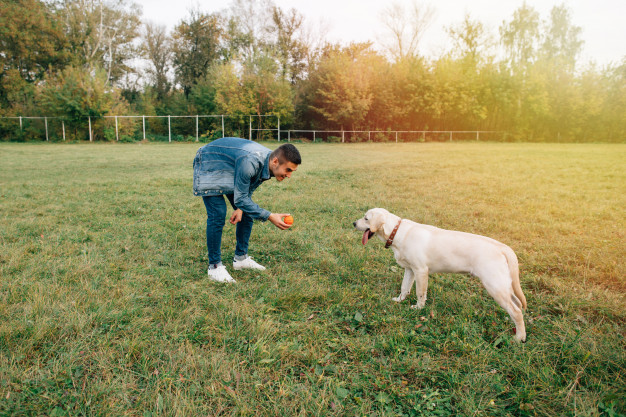 As Labrador breed is known for their insatiable appetite so obesity needs to be avoided. Routine exercise will help in that as well as it will channelize their active and restless temperament.
You can play simple games with them such as fetch but agility training or exercise such as can across are ideal. Swimming is also preferable for labs, as they are fond of water.
For Labrador breed toys are important to stimulate cognition and to channel their natural energy, ideally combined conventional toys with intelligence games for dogs. Some Labradors may have a habit of chewing objects so chew toys might also be advisable.
Nutrition and Food for Labrador
It's essential you offer them a quality diet whether based on commercial food or homemade recipes. Controlling portion size will also help reduce the chances of obesity but contact a veterinarian if in any diet.
Commercially produced dog foods are optimized for nutrition needs of Labrador dog. But, if you add vegetables in dog's diet, that can enhance health benefits. Powerful micronutrients from active components of plant have various health benefits.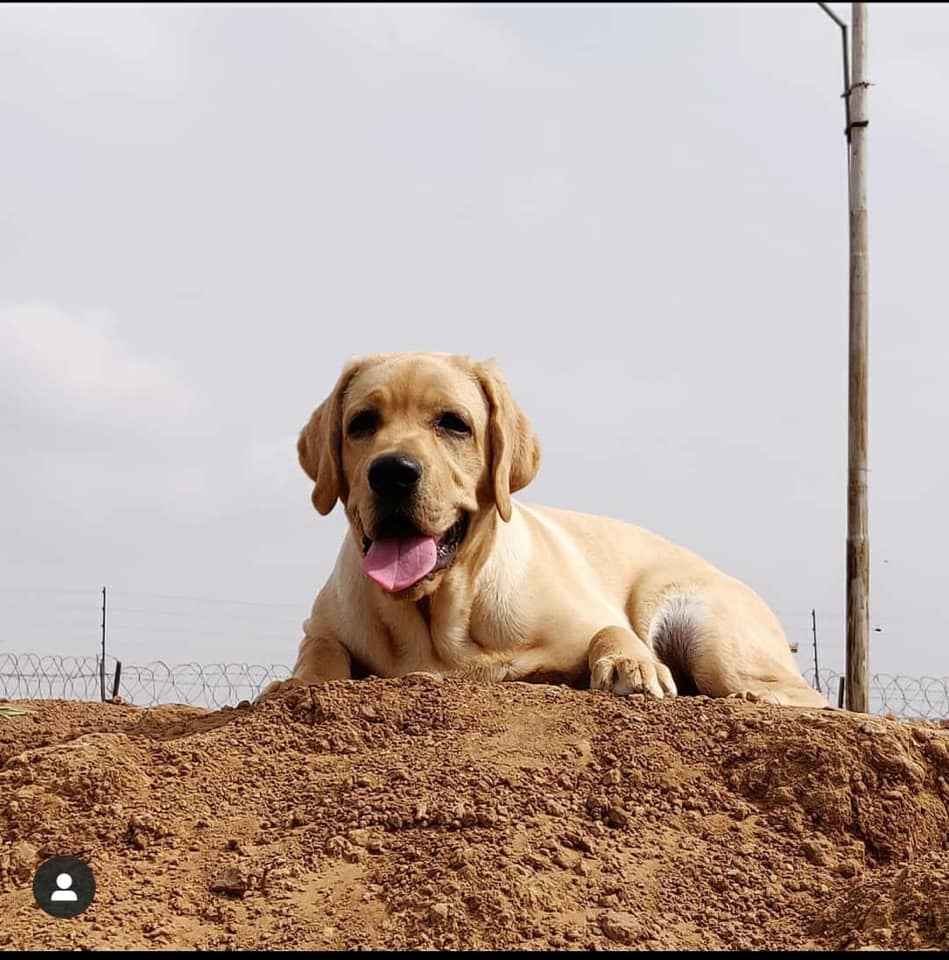 Give smaller size chopped pieces of raw or cooked carrots to Labrador dog, it will help reduce anxiety and also will clean teeth of dog.
Low calorie green beans are advised to improve digestion and reduce weight but the quantity should not be more than 4 percent of total food.
Mushrooms are a great way to enhance immunity system of a lab. But, as some mushroom turns out to be poisonous, don't add them to food without consultation of your vet.
Occasionally, sprinkle chopped parsley on your lab's food. It will act as breath freshener.
Cooked sweet potato can be a good source of fiber, minerals and vitamins for a Labrador retriever dog. As long as possible served mashed sweet potato so your dog doesn't choke on it.
Don't give your lab puppy chocolate as the theobromine of chocolate is poisonous for dogs. Also avoid giving onion, garlic, grapes and raisins as they can create number of health problems for dogs. Regularly monitor your Labrador dog's weight and if you find its gradually increasing consult a vet.
General Health Care of Labrador Retriever Dog
Labradors are one of the smartest dogs in the world. The Labrador Retriever is a relatively healthy and long-lived dog. They stand out for their fitness and excellent health.
However, excessive inbreeding in this breed has led to genetic diseases which unfortunately usually appear as the dog ages. A very common example is hip dysplasia.
For our Labrador dog to enjoy a good state of health ideally take him to a vet every 6 to 12 months. This will provide a basic review and highlight any health issues, if there is any.
You can help prevent problems by providing general levels of good care when they are puppy. You need to initiate a vaccination schedule, which needs to be maintained throughout their life. This helps prevent some of the most dangerous canine diseases.
You should also carry out periodic deworming as prescribed by your veterinarian to protect against internal and external parasites. With this level of care a Labrador Retriever can live between 10 and 15 years on average.
Grooming of Labrador
Labrador Retrievers have a thick, water-repellant twofold coat that sheds. To keep their coat clean, they need brushed couple of times a week and a bath once every two months or when the dog is very dirty.
You should regularly clean their teeth and ears as well as trim their nails.
Labrador Dog Price in India
Price of Labrador Retriever dog or puppy in India will vary broadly based on age, breed, coat colour, origin and health. On an average a Labrador dog can cost you anywhere between Rs.4,000 to Rs.50,000.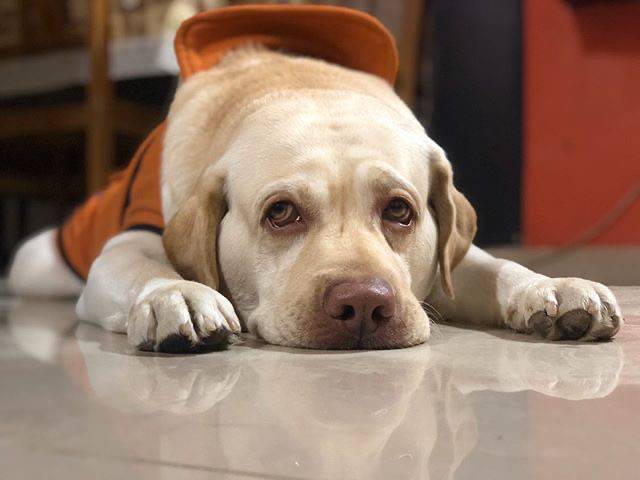 India is a huge country and so location is of prime importance. If you want to buy a lab puppy from a breeder in north India but you are staying in South India the it will cost you more than the breeder from same state.
Further, young puppies of 6 to 8 weeks are always in demand compared to old dog. So, if you are choosing young puppy then you will have to pay more than the old dog.
Type of breed is again a key aspect in deciding Labrador dog cost in India. If you opt for pure breed, then you will require paying more money compared to mix breed puppy of Labrador. But, pure breed will have less health issues in future.
Popular Labrador Dog Name
Naming your Labrador Retrievers can be difficult. To help many other's like you at My Love My Pet we decided to add few popular names in this section.
Labrador dog male names: Bruno, Blu, Bush, Champ, Cooper, Coco, Duke, Ginger, Hunter, Jack, Jackson, Lucky, Leo, Max, Milo, Oscar, Prince, Rocky, Teddy
Labrador dog female names: Bella, Daisy, Gracie, Luna, Lucy, Olive, Rosie, Ruby, Roxy, Stella, Stella, Violet
Labrador Dog Images and Pictures Here are some of the Labrador dog pictures and images in various moods
History of Labrador Dog
Labrador Retrievers comes from the island of Newfoundland, off the northeastern Atlantic shore of Canada. However, as per some theories origin of Labrador breed is seen as British.
As history of this popular breed is related more specifically to the island of Newfoundland and its capital St. Johns, it is likely that the Scent Jones water dog is a direct ancestor of the Labrador. That's why in the early days they were also known as St. John's pooches.
After the capital city of Newfoundland, in 1700s gradually Labrador gained popularity everywhere. They started acting as helper of fishermen.
As the Labrador Retriever was a relatively easy dog to educate and train they were used to recover fish who had gotten away from net. They also helped in pulling the net.
Thanks to their sociable character and predisposition toward affection, labs became part of many families.
Today, Labrador dogs work in highly sensitive locations, they are part of many search and rescue operations and they are also seen as companion to those with disabilities.
Labrador Dog Images and Pictures
Here are some of the Labrador dog pictures and images in various moods. Many images are from our followers on the social media.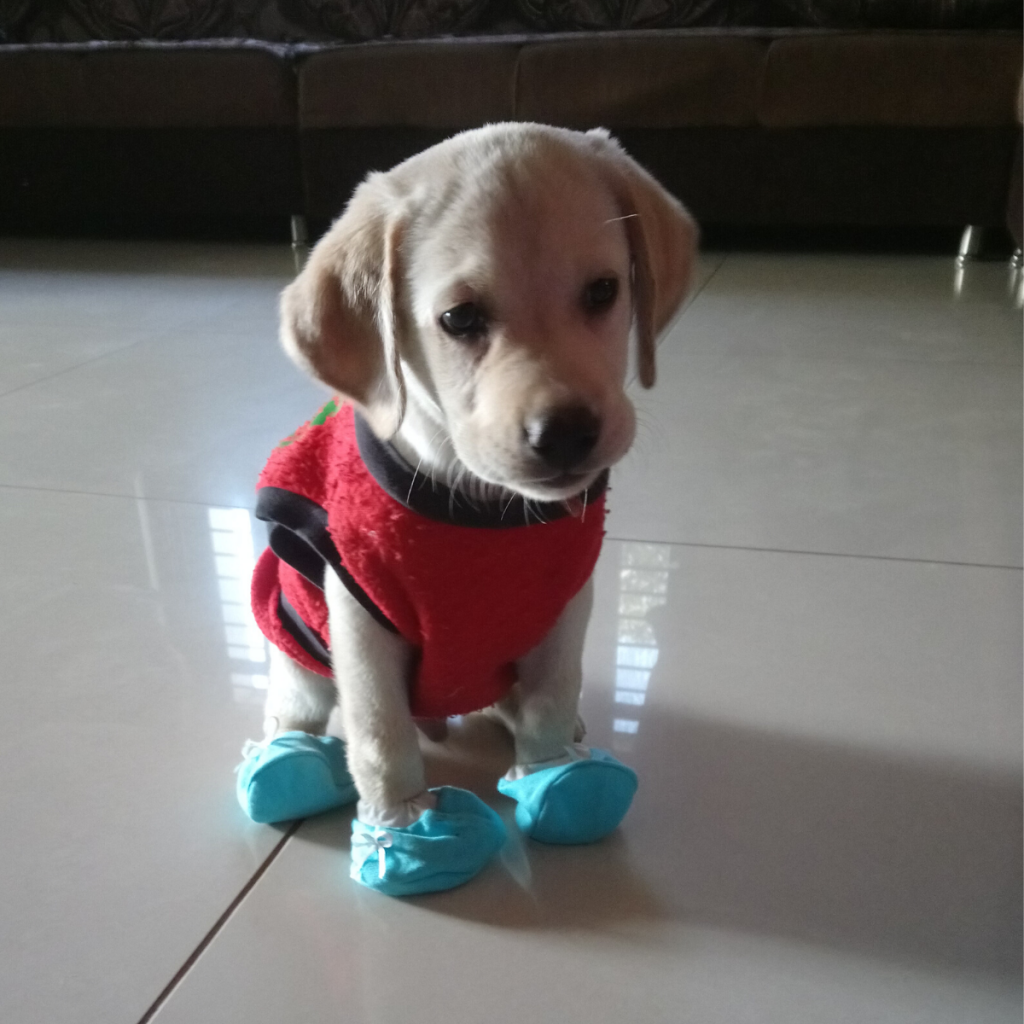 Conclusion:
Now you know the most important aspects of the Labrador Retriever Dog. Share your experiences in the comments and remember to follow My Love My pet on Instagram, Facebook and YouTube.
Submit your pet story today. CLICK HERE