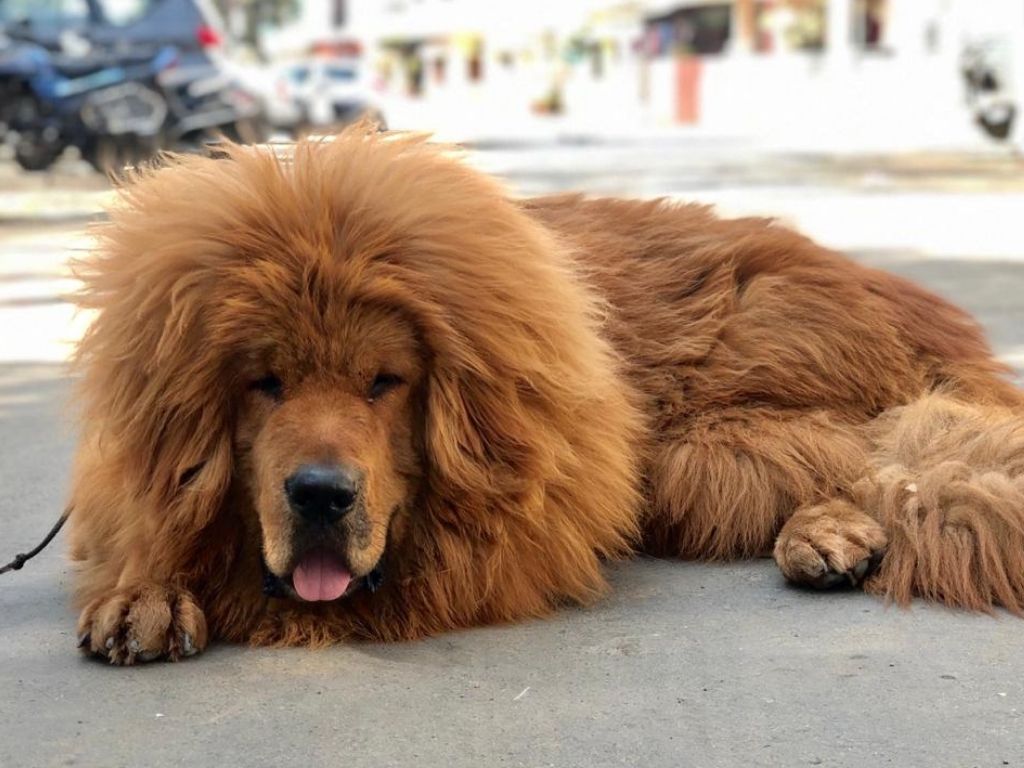 Leo, a Tibetan Mastiff Dog from Ahmedabad is having a deceptive look of Lion! Due to his coarse guard hair, one can mistakenly consider him as a Lion.
Tibetan Mastiff Puppy Days
Vaghela brothers (Jitesh & Mohit) from Ahmedabad brought Tibetan Mastiff Puppy from Punjab at an astronomical high price of six figures.
They named their puppy as Leo. Unlike other small size breed, Tibetan Mastiff puppy requires an open space to run.
As a pet parents Jitesh Vaghela says, 'Tibetan Mastiff grows fast. Like other dog puppies Leo was also seasoned chewers but just because of his size and strong body build he used to do more damage to furniture.'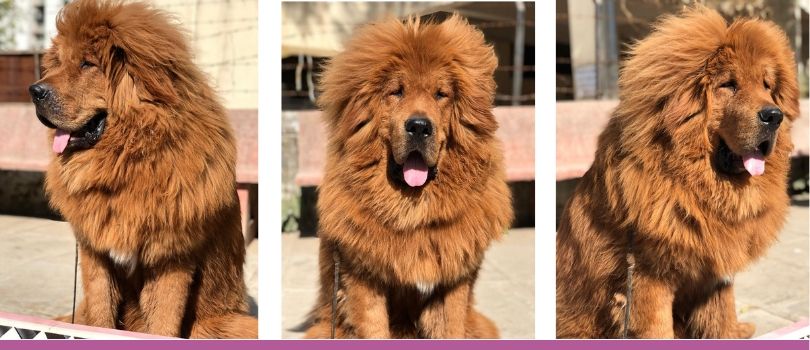 Fully Grownup Tibetan Mastiff
Grownup Tibetan Mastiff is very protective of his family including other pets and children. Historically, this dog used to be a guardian of the village so Leo also stays very active during the nights and barks a lot.
His barking sound is so loud that entire society of 100+ houses can mark his presence.
As Leo displays typical territorial temperament of a Tibetan Mastiff, he doesn't like if someone touches his food bowl.
Leo is not gentle with strangers. Sometimes, he doesn't allow people inside home even if you approve.
Due to his Lion like look, Leo is very popular among the friends and society acquaintances.
Is Tibetan Mastiff A Right Dog For You?
Tibetan Mastiff is not a dog for everyone.
If you are looking for a cute and peaceful dog, ideally you should exclude Tibetan Mastiff from your choice. But, if you are stuck at this breed only, be ready to put consistent efforts to train and socialize your Tibetan Mastiff Puppy.
Take him to basic obedience class from the very first day of arrival at home. Treat as a tool of training may not go well with this breed as they are not food driven.
You need to put immense efforts to make him understand what is really fearful and what is not as Tibetan Mastiff are of suspicious nature.
Best place to keep Tibetan Mastiff is an independent bungalow or farmhouse with large backyard and fencing wall.
Never ever take your TM Dog without a leash. You just cannot rely on him to respond when called. At the same time if you chain him in outdoor and don't pay required attention it can just enhance his destructive behaviour.
Food and Grooming of Tibetan Mastiff
Dog Food is necessary for Tibetan Mastiff. To your surprise, this breed eats less compared to its size. Only 2-4 cups of dog food a day are sufficient. It's usual for them to skip a meal or two on a routine basis.
In spite of double coat of fur, Tibetan Mastiff dogs hardly require any special attention to maintain it. This breed don't shed, they blow their coat once a year; mostly at the start of the summer.
Fetch and chase kind of activities are not for Tibetan Mastiff. Allow them to patrol their territory. That is a good moderate exercise for them. They are more active during the cold days.
All in all, if you have enough space, time and passions to put efforts in training then only choose Tibetan Mastiff as your next pet.
Pet Owner: Jitesh Vaghela & Mohit Vaghela
City: Ahmedabad
Pet: Tibetan Mastiff Dog
Pet Name: Leo