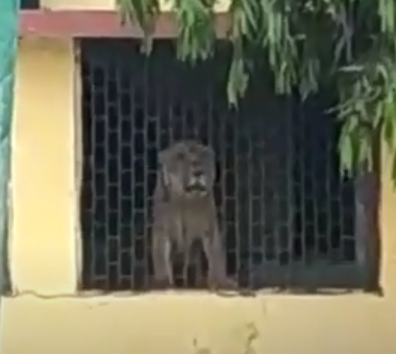 Lion Visits Una School in Lockdown
Had you ever thought Lion King will find his way to school!
Yes, in this lockdown period a lion from Gir visited a school in Una but somehow locked himself inside the school.
The big cat could not find a way out so finally forest department had to tranquillized the wild cat to resuce him back to jungle.
This around five year young lion is safely shifted back to his habitat.