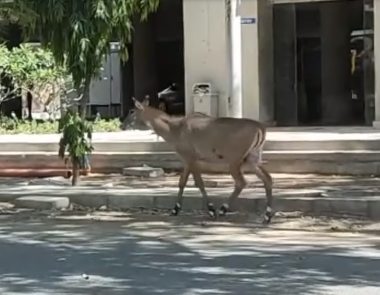 Nilgai Visited C G Road of Ahmedabad
Normally, to site a Nilgai you need to visit city outskirt areas. But, it seems lockdown  has vanished these limitations.
On this Saturday, Nilgai was sited roaming on CG Road!
In routine days, these area is crowded with vehicles and shoppers. But, on Saturday a Nilgai was sited crossing and roaming on CG Road of Ahmedabad.
It feels like a pleasant surprise of Lockdown due to COVID-19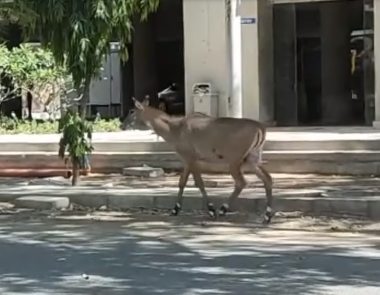 Across the world many wild animals are visiting city areas as well as some unknown species or long forgotten species have also came to humans site.
This clearly means we humans have polluted the environment so much that we are not able to see the best of nature.
It's time to rethink.