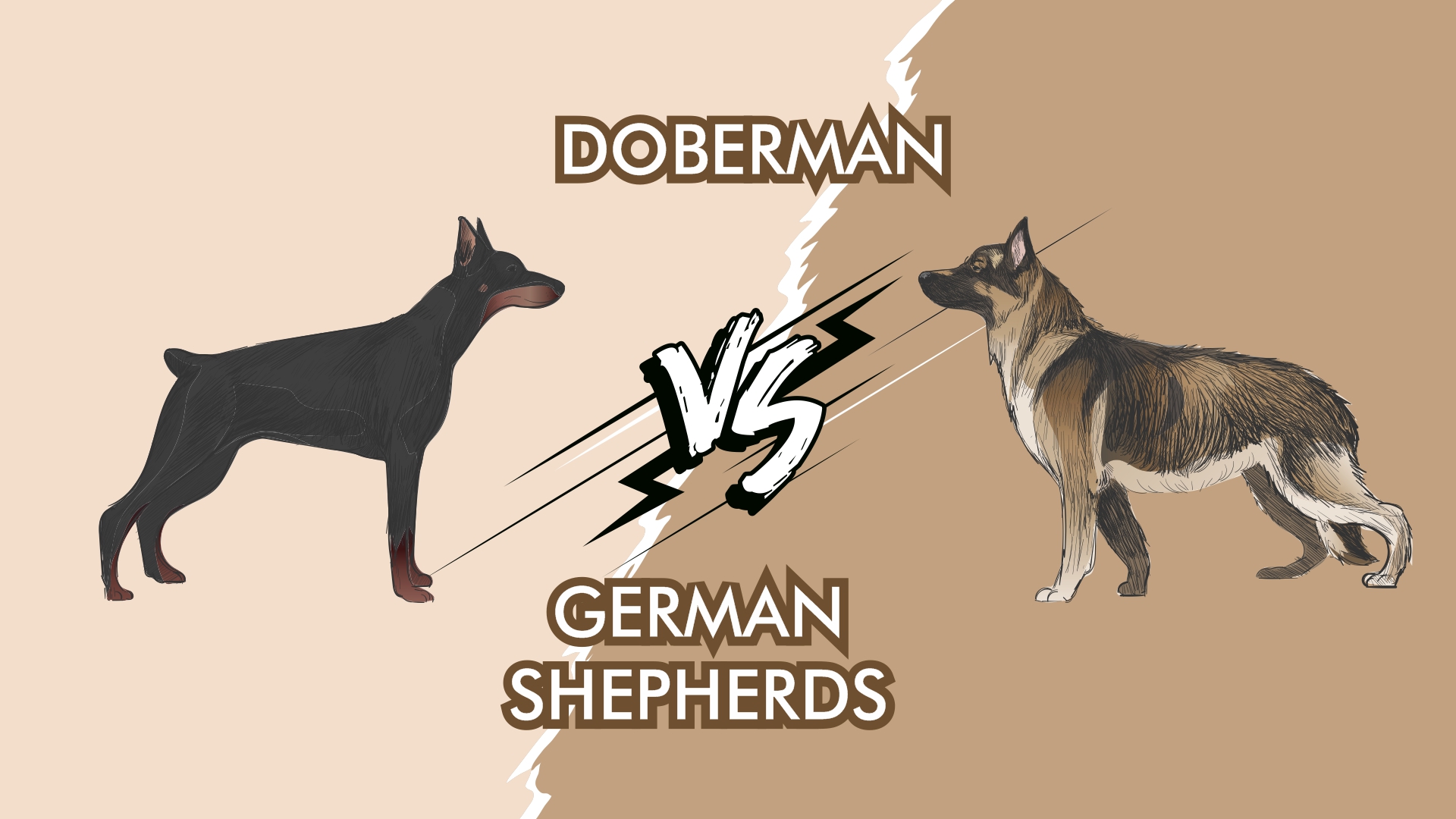 Choosing a dog can be really a difficult task for many, especially, if you have to select between Doberman and German Shepherd Dog. There are many differences and similarities when it comes to the comparison of Doberman Pinscher vs German Shepherd. So let's explore them one by one.
Lifespan & Health Comparison of Doberman & German Shepherd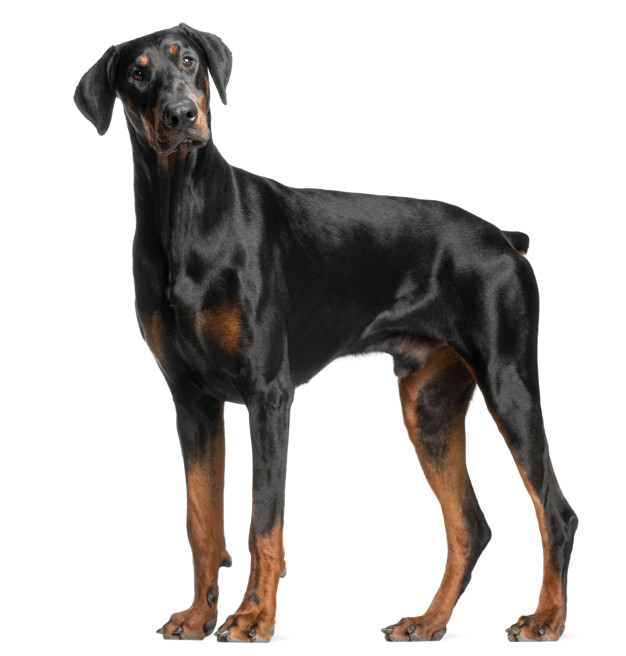 Lifespan of the Doberman is 10 to 12 years while of the German Shepherd is 7 to 10 years. That means Dobermans live on average two years longer.
General health, wobbler's syndrome (cervical vertebral instability) and cardiomyopathy are some of the serious health problems affecting Dobermans whereas German Shepherds are generally much healthier.
Intelligence & Kid Friendliness Doberman vs German Shepherd Dog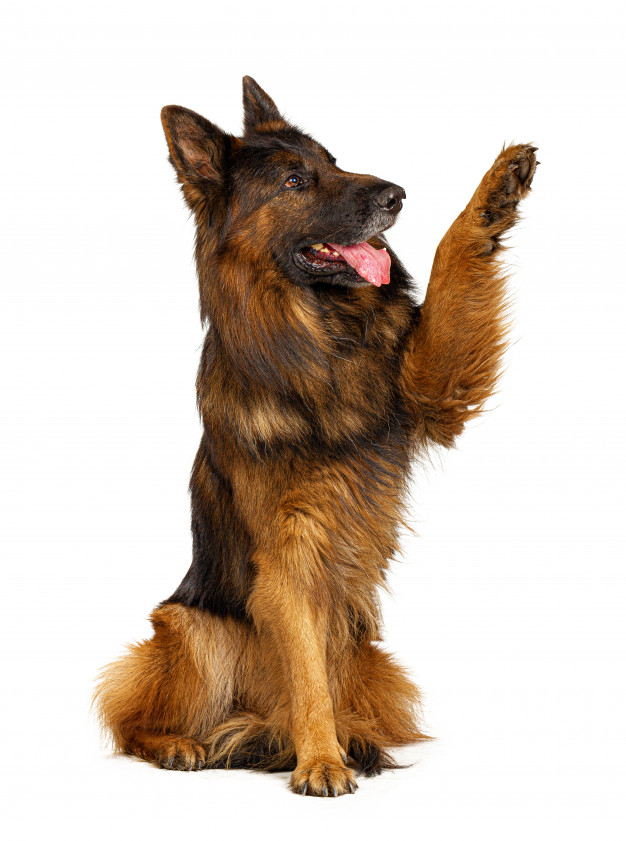 Doberman and German Shepherd, both dogs, appear in list of the five most intelligent dog breeds in the world. In this list they occupy position very close to each other.
Dobermans are loyal to their owners and are good with children it's raised with them. However, some Dobermans bond only to one person whereas German Shepherds are very friendly with children. In this aspect clear winner is GSD.
We can give one point to each when it comes to affection towards the family members.
Who share better relationship with other dogs & pets Doberman or GSD?
When we talk about Doberman vs German Shepherd, we should not forget to talk about their relation with other dog breeds and pets.
Both are herding dogs but none of these two breeds are so friendly with other breed dogs. Still somehow owners of dogs have experienced German Shepherds are somewhat friendly to other dog breeds.
Which one is better for apartment living Doberman vs German Shepherd?
Both breeds are comfortable in apartments as long as they get plenty of exercise and social interaction.
However, they may do better in a house with a backyard.
Is Doberman a good choice for first time owner?
To your surprise, yes Dobermans are great dogs for novice owners.
Both breed may create problems if they are not with the right owners. But, Doberman are good for the first-time owners.
Doberman require more exercise & training than German Shepherded is that true?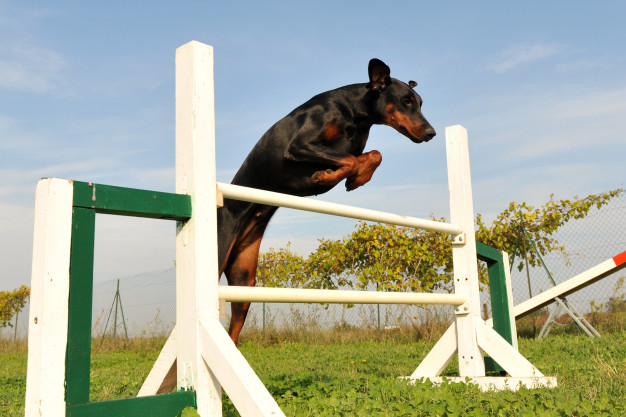 Both the breeds are equal when it comes to training. Both are intelligent enough to understand. You can read more about German Shepherd Training from here.
Dobermans are powerful and energetic dogs and require plenty of exercises. If they don't work-out enough, they may become irritable or even aggressive soon.
On other hand, German Shepherds are having even higher energy level then Doberman. So when it comes to know who will win in Doberman vs. German Shepherd race then German Shepherd may win on this aspect.
Is Doberman a better watch dog?
Both the breeds can be considered equally powerful when we compare Doberman vs German Shepherd in terms of surveillance.
Main job of Dobermans was to observe and they are very consistent with it while German Shepherds are also great in the same task.
When it comes to barking or howling then German Shepherd win as they are quieter while Doberman bark a lot.
Doberman vs German Shepherd tolerance level
If we compare Doberman vs German Shepherd on the parameter of tolerance to be alone then we come to know that none of these breeds are so tolerant of being alone.
However, adult dog can be left alone for 4 to 6 hours but a puppy should not be left alone for more than two hours. Puppies of both the breeds have a lower bowel capacity and they haven't become accustom to be alone.  
German Shepherds are tolerant to cold weather and this is why police officers use German shepherds more than Dobermans. Dobermans cannot be in the cold weather very long.
If we talk about hot weather, German Shepherds do well in hot weather as long as they have their standard stock coat, have access to shade and cold water. Whereas Dobermans are much more tolerant to hot weather.
Conclusion
So in this Doberman vs. German Shepherd fight, German Shepherd is having upper hand and so clear winner.
If you are owner of any of these breeds, do share your opinions in the comment section.
Submit your pet story today. CLICK HERE